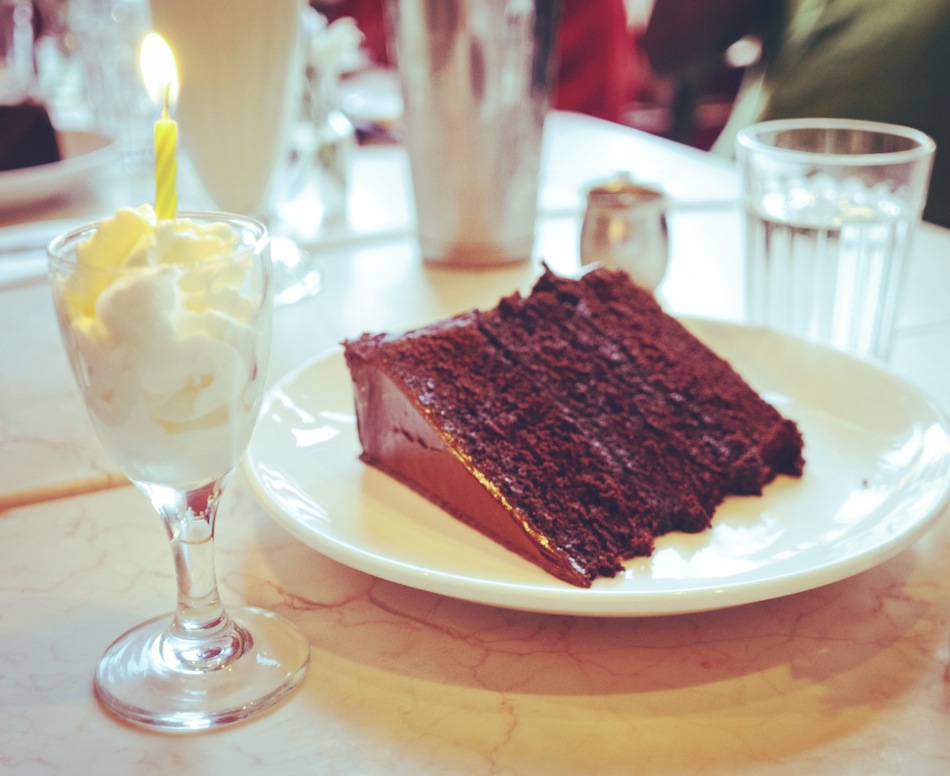 Sábado al mediodía en Brooklyn y un capricho jugando con mis deseos, Chocolate.
Las calles aun vestían de luces de colores y las tiendas de árboles de Navidad padecían una resaca terrible en un frío día de Invierno. Había sido invitada a un cumpleaños y decidí ir caminando a través de Prospect Park para aprovechar la luz del sol que poco veía últimamente, nada mejor que un paseo matutino para abrir el apetito.
En esta ocasión la cita era en The Chocolate Room. El chocolate era el principal protagonista del menú, y era moldeado de infinitas formas : pasteles, mousse, puddings, brownies, bombones, batidos, helados, chocolates a la taza…
Entre las pocas bebidas que había sin chocolate, decidí tomar un delicioso Chai Latte casero que emparejaba perfectamente con mi elección: Black Bottom Butterscotch. Sin embargo, el protagonista de la tarde fue The Chocolate Layer Cake, tres capas de bizcocho de chocolate negro con crema de chocolate que saciaron mis deseos hasta el próximo capricho.

Carlota Vidal
The Chocolate Room · 86 Fifth Ave. Brooklyn · 7187832900 · NYC
http://www.thechocolateroombrooklyn.com/